The Greater Lansing Area Sports Hall of Fame is proud to announce the Class of  2019.  Eight individuals, several teams and our Dick Letts Community Service Award winners will be honored at our 44th annual Induction Dinner to be held at the Lansing Center on Thursday, July 25, 2019.
We look forward to you joining us for this eventful evening as we honor this year's group of outstanding inductees.
Class of 2019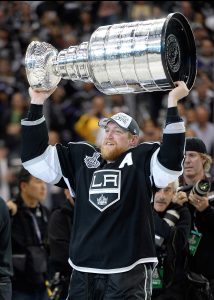 Matt Greene – A graduate of Grand Ledge High School, Matt played for three seasons with the University of North Dakota.  In 2004-2005, Greene captained the University of North Dakota Fighting Sioux to the NCAA Men's Ice Hockey Championship game, losing to the University of Denver Pioneers, 4-1.  Greene's professional hockey career began with the Iowa Stars, the American Hockey League (AHL) affiliate of the Edmonton Oilers.  He made his NHL debut with the Oilers in 2005.  In 2008, Greene was traded to the Los Angeles Kings and served as an alternate captain.  He led the Kings to two Stanley Cup Championships in 2012 and 2014 by beating the New Jersey Devils (2012) and the New York Rangers (2014). Matt retired from professional hockey in 2017.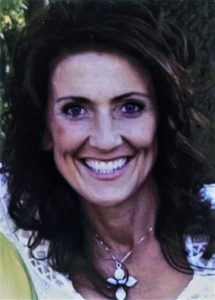 Gina Harrington –  A graduate of Potterville High School, Gina led her Volleyball team to the 1987-88 State championship.  That year they were also CMAC Champions, District and Regional Champions.  Gina was 1st team All-State, 2nd team All-CMAC, First team All-Region, and First team All-Area.
In basketball, Gina was #1 in points scored in one season (550 in 1989), #2 in overall points scored in career (1046), #2 in career assists.  in 1989-90 her team was League champions, Regional champions and State Runner-up.  Gina was named MVP, 1st team CMAC, Fab Five (Dream Team) Lansing State Journal and 1st team AP & UPI.  Her Potterville High School Jersey (#15) was retired.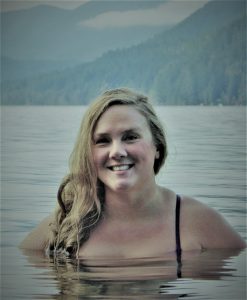 Melissa Kegler –  Melissa Kegler is an Open Water Marathon Swimmer from Holt, Michigan.  Open Water swimmers participate in swimming events held in lakes, rivers, and oceans.  Marathon swim distances are defined as swims of 10 Kilometers or greater.  Melissa's signature accomplishment is the completion of the Triple Crown of Open Water Swimming.  The Triple Crown of Swimming is a highly regarded marathon swimming challenge sanctioned by the Marathon Swimmers Federation and the World Open Water Swimming Association consisting of three historically important swims:  English Channel Marathon Swim-21 miles between England and France, Catalina Channel Marathon Swim-20 miles between Santa Catalina Island and the California mainland, and Twenty Bridges Marathon Swim-28.5 mile circumnavigation of Manhattan Island, New York City.
Melissa was the 175th person in history to complete this challenge.  To date, only 202 swimmers from around the world have completed this prestigious swimming challenge and                                   received the honor of being known as Triple Crown Swimmers.  Melissa is the first swimmer with Michigan roots to have accomplished this feat.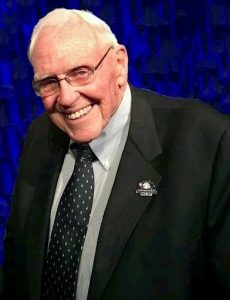 Roy Kramer –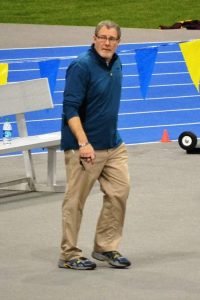 Denny Myers –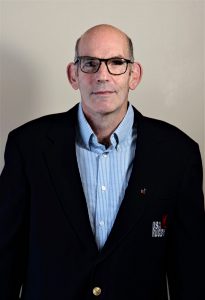 Dave Poquette –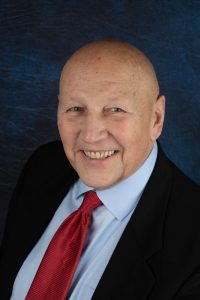 Pat Stump –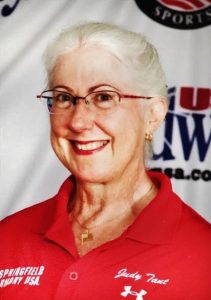 Judy Tant– A Precision Pistol Shooter from East Lansing, Michigan, Judy is an eight-time Women's National Pistol Champion, a ten-time High Woman in National Trophy Matches, and a four-time Woman Champion at the National Indoor Precision Pistol Championship.  She was also a member of the winning Center Fire Team at the 2012 National Matches, a member of the Mayleigh Cup team in 2004, and a member of the President's Hundred 13 times.  She is Double Distinguished in Service Pistol and .22 Rimfire.
Judy has also won several State Awards including:  Three-time Michigan State Outdoor Pistol Champion, Seven-time Michigan State Service Pistol Champion, Five-time Michigan State Indoor Pistol Champion, and Eighteen-time Michigan State Woman Pistol Champion.
Teams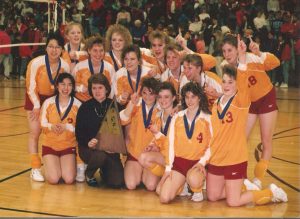 1988 Potterville Girls Volleyball –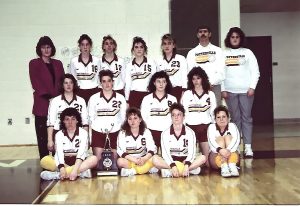 1989 Potterville Girls Volleyball –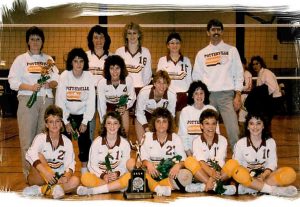 1990 Potterville Girls Volleyball –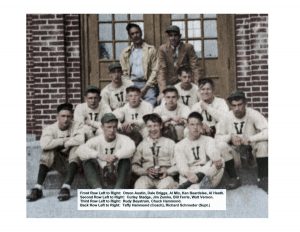 1947 Vermontville Baseball –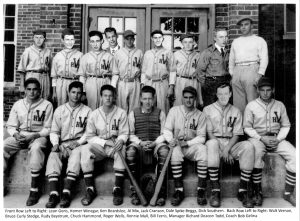 1948 Vermontville Baseball –

  1949 Vermontville Baseball –
Dick Letts Community Service Award: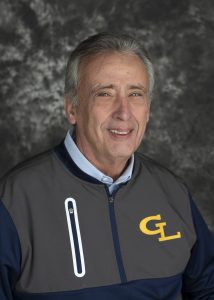 Roger Love –  For many years Roger has served as one of the greatest ambassadors for youth sports in the Lansing area.  In 1963, Roger started the Grand Ledge Youth Football League using his own money to purchase uniforms.  Since that time, he has been constantly involved with youth sports at varying levels including coaching  football, basketball and baseball at the high school level.  
Roger has been married to his wife, Sandy, for 47 years and they have a daughter, Kelley.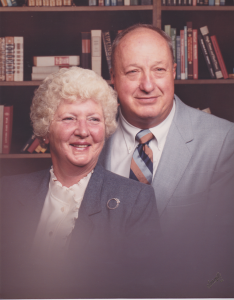 Dr. John Pudliner –