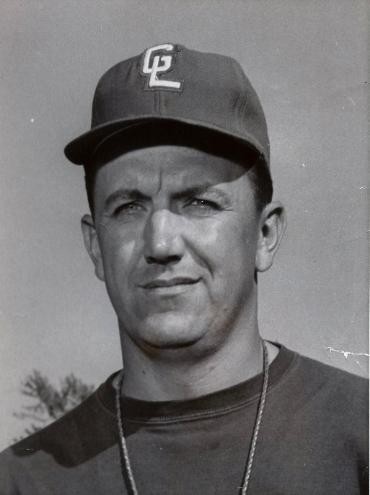 Charles "Charlie" Gorman, Jr. – 2014
Lansing Resurrection High School
Baseball, Basketball, Football, Golf
Michigan State University
Baseball
Varsity Team Pitcher.
Vice President – Varsity "S" Club.
Member of the 1954 Big Ten Championship
Team that finished third in the NCAA College World Series.
Professional Baseball
Drafted by the Baltimore Orioles in 1953 and after serving in the armed forces was offered a contract by the New York Yankees.
Coaching – Grand Ledge High School
Started the Wrestling Program in 1959 and coached through 1965 with a record of 84-20-1 and five League Titles.
Coached Football from 1962-1966 with a record of 28-10-4 and two League Titles.
Coached Baseball from 1961-1966 with a record of 85-27, two League Titles and two Diamond Classic Championships.
Killed in an auto accident in 1966 at age 36.