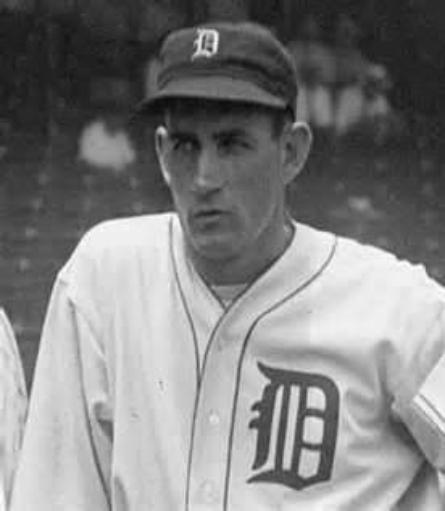 Fowlerville High School
Played Football, Basketball and Baseball.
Graduated in 1922.
University of Michigan
Attended UofM one year (1922-23) playing both Basketball and Baseball.
Major League Baseball
Signed with the Detroit Tigers after a week long workout in the Fall of 1923.  First Major League appearance was September 22, 1924.  Played for the Tigers his entire 18 year career, retiring after the 1942 season.
Career Statistics
Batting Average:  .320
Hits:  2,839
Home Runs:  184
Runs Batted In:  1,427
Career Highlights & Awards
6-Time All-Star – 1933,34,35,36,37,38.
World Series Champion – 1935.
American League MVP – 1937.
American League Batting Title – 1937.
Inducted into the Baseball Hall of Fame in 1949 with 85.03% Vote.
Detroit Tigers #2 Retired.