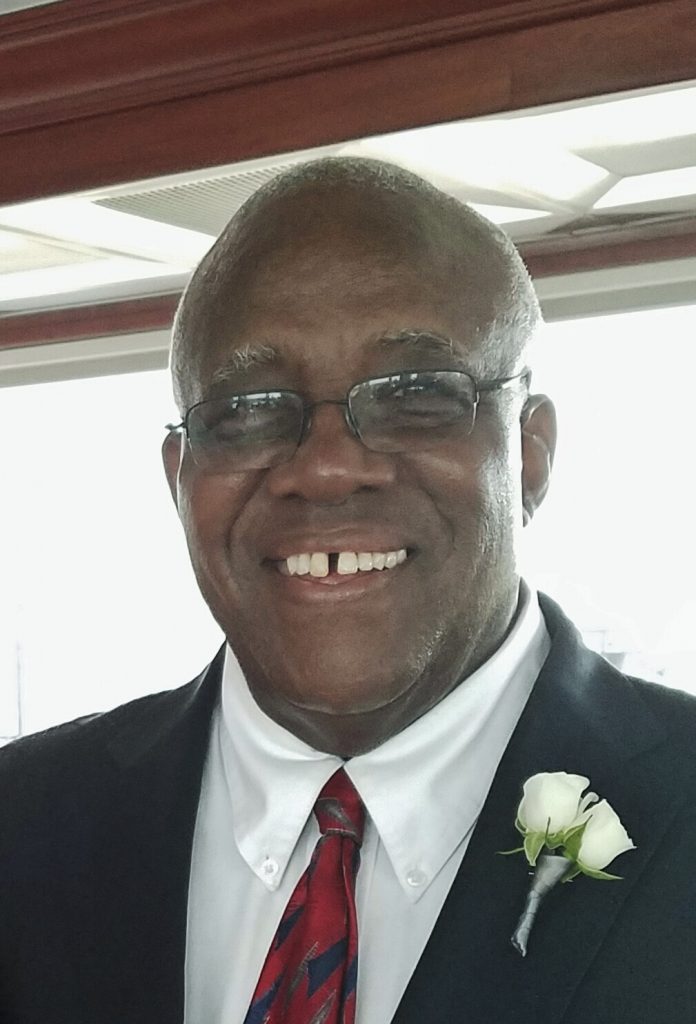 James T. Keyton Sr. – 2017
James T. Keyton, Sr. was born in Atlanta, Georgia on January 10, 1940 to James T. Keyton and Sarah Austin Byrd-Keyton.  James, also known as Jim Sr., Big Jim or Big Daddy, attended Pattengill Junior High School And Western Michigan University.  Jim earned his Varsity letter in both Wrestling and Football while attending Lansing Eastern and received a football scholarship to attend Western Michigan university, compliments of Mr. Don Johnson, his high school Principal and mentor.
It was 1958 when Jim Sr. and Ruth Keyton broke barriers that were frowned upon back then.  Over the years, their lives and home illuminated a legacy of love.  Next month, they would have celebrated their 56th wedding anniversary.  Sadly, Ruth passed away unexpectedly in July of last year.  Despite their backgrounds and differences, they both wanted the same thing for their ten (10) children right from the beginning…they wanted to help them through school, college  and help then make their way in the world.  Jim shared that Ruth would always say to their children, "Make sure you are as much of a positive influence as you can be."  Some might think that raising ten (10) children would be more than enough.  Not Jim and Ruth.  For eight years, from 1976 to 1984, they opened their hearts and home to many foster children.  Catholic Social Services often reached out to them to see if they could accomodate one more child in need.
As a way to provide for his family, Jim worked at Fisher Body in Lansing, Michigan for 40 years before retiring in 2001.  To engage his children and keep them focused on their education and out of mischief, both he an Ruth encouraged sports as an extracurricular activity as both of them participated in junior high and high school sports.  To assist with their children's development in sports, and help other youth, Jim worked at the East Side Drop In Center from 1970 to 1985.  During his tenure there, he mentored many youth serving as a father figure, role model and friend. This he learned from Mr. Marvin Beekman and his family as they welcomed him into their home as a young adult and served as role models and mentors as well.  Jim volunteered his time coaching youth boys basketball at the Center, coached youth football, but was known for his passion and coaching of young ladies fast pitch softball for more than 30 years producing high school all-staters, collegiate athletes and hall of famers.
You cannot talk about Jim without mentioning Ruth!  Jim and Ruth's home was open to everyone.  That's just who they were.  Jim was able to do all that he did with youth because he had an amazing wife, partner and friend in Ruth!  Jim and Ruth have always been happy to call Lansing their home.
Today, as Ruth would want, Jim continues to follow and support his ten (10) children, thirteen (13) grandchildren, with one on the way, and five (5) great grandchildren, with one on the way.  He also finds time to stay connected with those he mentored as youth, many years ago.
In reflection, he would like to acknowledge his mentors, Mr. Kermit Nelson (Foster Park Director), Mr. Dean Burnham and Mr. Ernie Mary, Pattengill Jr. High School, Mr. Don Johnson, Lansing Eastern High School, Wrestling coach, Mr. Marvin Beekman, longtime friend and mentor and last, but not least, Mr. Richard Letts for his countless efforts and influence in the Lansing community, his work with boxing and mentoring of the many youth and adults in Lansing.