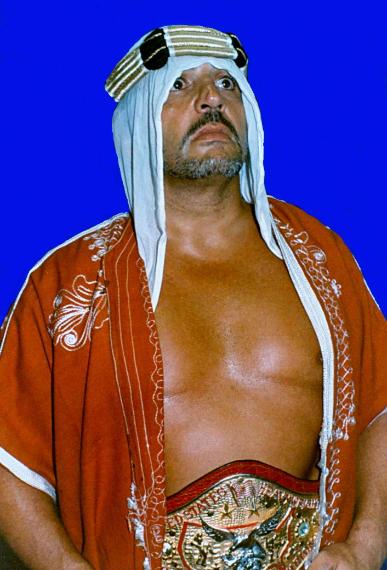 The Sheik (Ed Farhat Sr.) – 2013
St. Mary's High School
Professional Wrestler
Debuted on the professional wrestling circuit in 1949, wrestling nearly 50 years into the '90s.
Finishing moves included the Armpit Claw and the Camel Clutch.
Famous for his signature Fireball, where he spewed fire into the face of opponents and his Gorilla Press Powerslam.
Sheik was respected by his peers as a pioneer of professional wrestling who conceptualized, revolutionized and made popular his hardcore style.
NWA United States Heavywight Champion.
WWF United States Champion.
WWA World Martial Arts Heavyweight Champion.
ICW United States Heavyweight Champion.
NWA Americas Heavyweight Champion.
Cauliflower Allen Club Honoree – 1995.
Inducted into the Wrestling Observer Hallof Fame – 1996.
Inducted into the WWE Hall of Fame – 2007.
Inducted into the NWA Hall of Fame – 2010.
Inducted into the Professional Wrestling Hall of Fame – 2011.