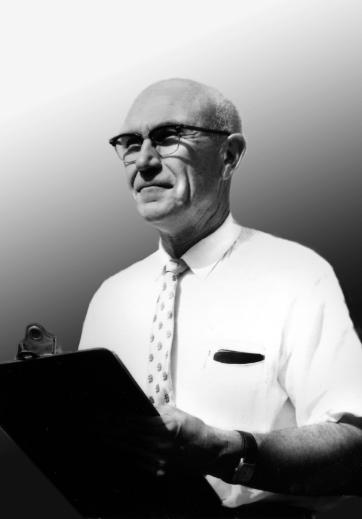 Lansing Central High School, 1919-1923
Football, Basketball, Baseball.
Earned Six Varsity Letters.
Student Representative – Athletic Board Council.
MICHIGAN STATE NORMAL COLLEGE (EASTERN MICHIGAN)


Football, Baseball, Basketball, Boxing, Gymnastics.
Earned Three Varsity Letters in Baseball.
Captain of Baseball Team.
"M" Club President.
Coaching
Head Coach, Football, Baseball, Basketball,
Gymnastics – Lincoln High School -11 years.
Recreation Director, Ferndale, MI – 28 years.
Recognitions
Invented "Magic Square" used by Recreation
Departments across America.
President – Michigan Recreation Association.
"Book of Golden Deeds" Community Service
Award, Ferndale, MI.