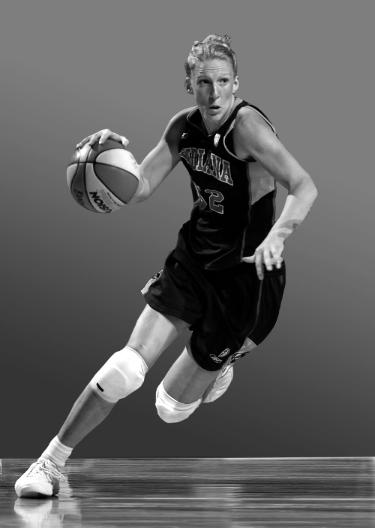 Okemos High School
Basketball.
Two-time Most Valuable Player.
Three-time Lansing State Journal Dream Team.
Lansing State Journal Player of the Year.
First player named Girls Mid-Michigan Basketball Player of the Year.
Detroit Free Press First Team All-State.
Associated Press First Team All-State.
Michigan State University
Team Captain, Three Years.
Averaged 12.7 points per game and 8.2
rebounds per game in her career.
Set MSU career record for blocked shots – 194.
Professional Basketball
Drafted in the 4th round (51st) overall in the 2000
WNBA Draft by the Utah Stars.
Played for eight WNBA teams during her nine year career from 2000-2008.
Continued playing in the European Basketball League in five different countries.
Coaching
Western University, Colorado.