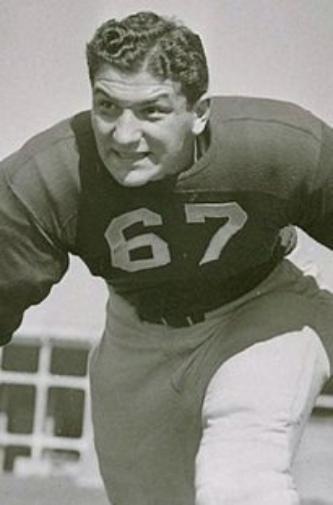 Lansing Central High School
Football, Basketball, Track.
Captain of 1939 "All-State Football" Team.
University of Michigan
Football (Tackle/Center) – 1941-1943.
Honorable Mention All-American – 1941.
All-Big Ten – 1941, 1942, 1943.
First Team All-American – 1943.
Inducted into the College Football Hall of Fame – 1982.
Honored as the 13th recipient of the Gerald R. Ford Award in 2004.
Professional Football
First round draft pick (7th overall selection) of the National Football League (NFL) Green Bay Packers in the 1944 NFL Draft.
Served in the United State Navy in the Pacific Theater during World War II before beginning his professional career.
Green Bay Packers – 1946.
Detroit Lions – 1947, 1948.
New York Bulldogs – 1949.